HotTubsReport.com wants to honor this legendary swimming pool that's been in existence since 1869 and still going.
Recent COVID-19 happenings couldn't stop it and it is still operating. However, you might need to schedule your time on the pool.
This legendary pool is one of the oldest in the country and was built during the winter of 1869/70 by the local businessmen who launched a limited company offering shares for sale at £5 each. Lord Bathurst donated £25 and leased the land to the company. The private venture was offered to the council in 1896, and they ended up buying the lease of the land from Lord Bathurst in 1931.
Less than 40 years after, in 1973 the council decided to close the swimming pool, but a band of volunteers took it over and have run it for the past 46 years for the people of Cirencester, who have enjoyed the beautiful setting ever since.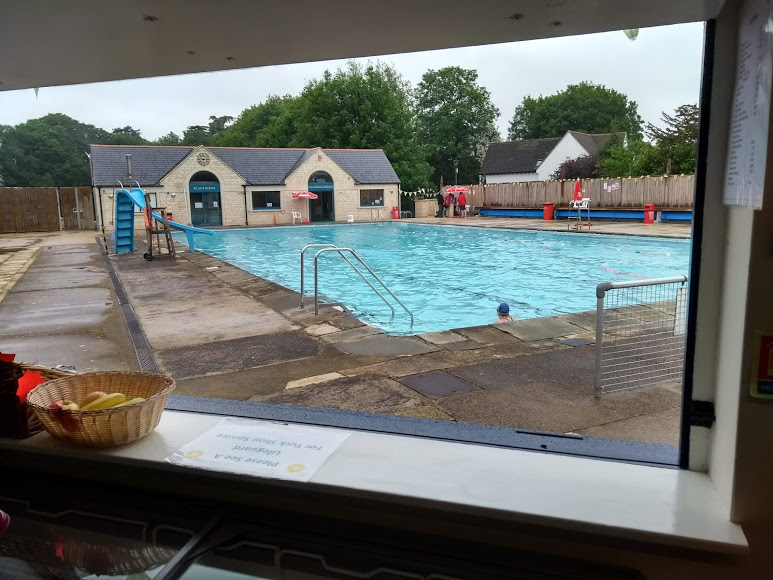 Extensive improvements have been carried out on this beautiful open air swimming pool, including a sun terrace, installation of a new boiler for the lovely heated Spring water and improved the changing rooms. There has been a constant increase in numbers of new swimmers who want to visit the legendary open air swimming pool and get a chance to swim in natural spring water heated to an average 27°C (80°F). For this reason in 1993 a new tuck shop was built to cater all those visitors and be able to keep providing great service.
Today, still located on the edge of Cirencester Park, it is has a 28-meter main pool with slide, separate children's paddling pool, sunbathing patio as well as hot and cold refreshments.
The pool's open season is from the end of May to September, when both young and old can enjoy facilities, including swimming lessons. The pool is also available for private functions on demand.
Our unique location makes our site an exceptional outdoor event space that can be hired for photo shoots, filming and more.
The pool is found along the footpath which runs between Barton Lane and Park Street (which becomes Thomas Street) at the bottom of Cecily Hill. (Please note: there is only limited parking on Cecily Hill and it is restricted to two hours)
DAILY PRICES
 
SEASON TICKETS
 
Adult
£4.80
Season Adult
£85.00
Child/Student
£2.80
Season Student/Child
£50.00
Spectator
£2.80
Season Family of 4 (2A+2C or 1A +3C)
£180.00
Concession
£3.00
Season Family of 3 (1A+2C)
£150.00
Family (2+2)
£14.50
Season Family of 2 (1A+1C)
£120.00
10 Adult Swims
£44.00
Season Consession
£60.00
10 Child Swims
£25.00
Extra children (with family ticket)
£30.00 each
10 Concession Swims
£27.00
Contact
Phone the Pool During opening times on (01285) 653947
In the peak of season when the weather is hopefully sunny and hot there may be a delay in answering your calls if the pool is busy. Please follow us on social media. We post regular updates regarding all weather conditions and on how busy we are.
Please send any email enquiries to: chair.cirenopenair@gmail.com
Pool hire for parties and schools email chair.cirenopenair@gmail.com
Postal address:
Cirencester Open Air Swimming Pool (COASP)
c/o Dyer House
3 Dyer Street
Cirencester
Gloucestershire
GL7 2PP