A good hot tub cover can weigh anywhere from 50 to 75 pounds, not to say how heavy it can get while absorbing all the vapor. What you need is a hot tub cover lifter.
The best hot tub cover lifters for 2021 are:
Cover Valet NP509 Spa Cover Lift and Caddy,Black (

HIGHLY RECOMMENDED

)
SpaEase 200, Hydraulic Hot Tub Cover Lift
Cover Valet – Cover Caddy – Hot Tub Spa Cover Lifter
CoverMate Easy Spa and Hot Tub Cover Lift
The Cover Guy – Hydraulic Hot Tub Cover Lifter
Smart Spa CoverClassic Classic Hot Tub Cover Lifter
Let's quickly check some of the advantages of owning a hot tub cover lifter:
Greatly reduced risks of back injuries
Quicker process of cleaning and treating your spa
Keeps your cover in good shape
Here are the top recommended cover lifters. These are the best hot tub cover reviews, their pros and cons and a link to check the product on Amazon in case you are interested to see the price.
1. Cover Valet NP509 Spa Cover Lift and Caddy, Black (Highly Recommended For Square Shapes)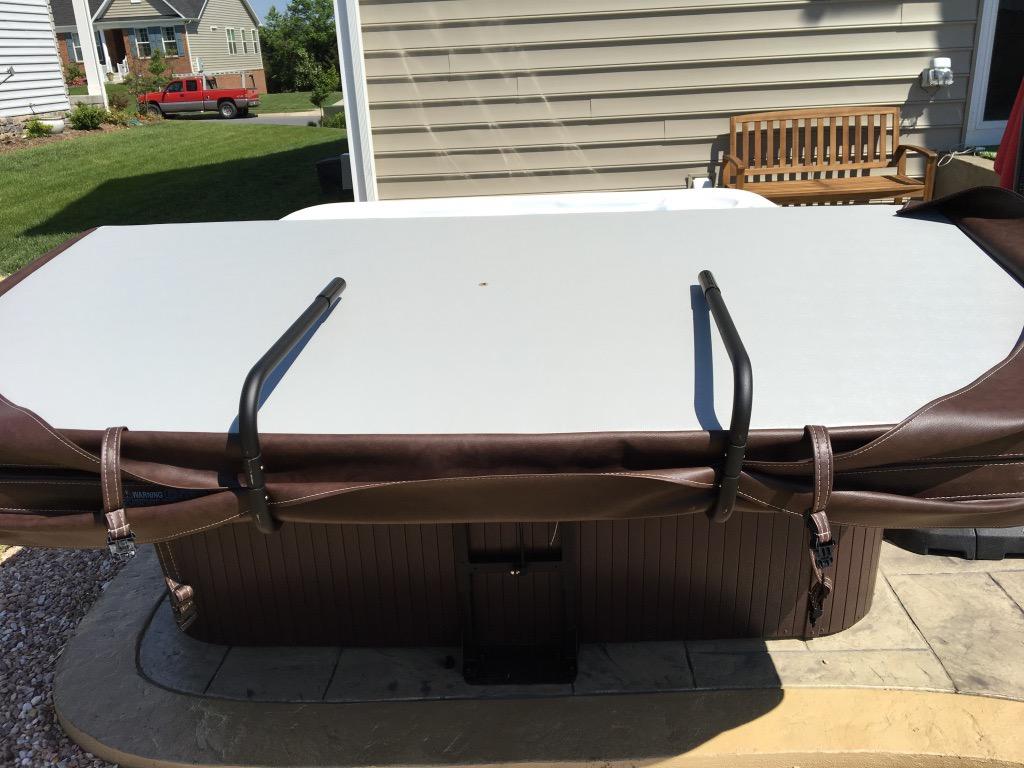 Cover Valet NP509 Spa Cover Lift is by far the best hot tub cover lifter you can get.
Pros:
New undermount-cabinet design works with all spas.
Gas spring assisted for effortless spa cover removal.
Stores cover conveniently to the side of your spa.
Adjustable – raises or lowers spa cover when stored.
Constructed of high-grade powder-coated aluminum.
Complete installation within minutes
To ensure the effortless operation of your spa, this Valet NP509 hot tub cover lift is made of high-quality aluminum to eliminate any possibility of rust and corrosion while keeping it light.
It is a manual hot tub cover lifter equipped with a pivot style so that it can be mounted at the floor level. The side on which it is stored must have a space of about 4 feet to fold it back.
Ensure you have enough space around your hot tub to handle the lifter.
This is my best pick for your hot tubs since it honestly has everything you need, it is durable, pricing is just right and can fit any square or rectangular shape.
2. SpaEase 200, Hydraulic Hot Tub Cover Lift (Not Recommended over #1 pick)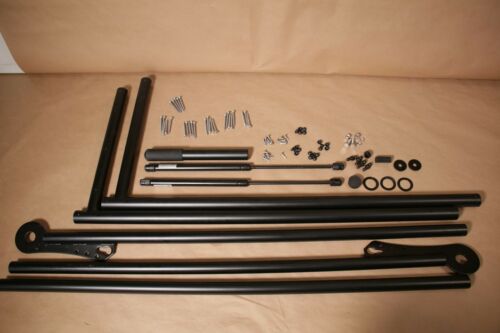 Pros:
Easy operation ensured by Hydraulic lift.
Super easy to install and use.
Minimal clearance space required.
Extremely durable cover lifter with considerable quality.
Cons:
Specific hot tubs might need extra support.
It requires more clearance space than usual. It needs 6″ on the sides and 12″ from behind.
Featuring Reverse Pneumatic Technology (RPT), this technology efficiently assists you when opening and closing the cover lift. It also ensures tight closure that helps with insulation, cutting down your electricity bills.
High-quality aluminum and steel is used to ensure extended durability. Mounting brackets leads to easy installation.
You might need to drill and fasten the tub cabinet with lift.
3. Cover Valet – Cover Caddy – Hot Tub Spa Cover Lifter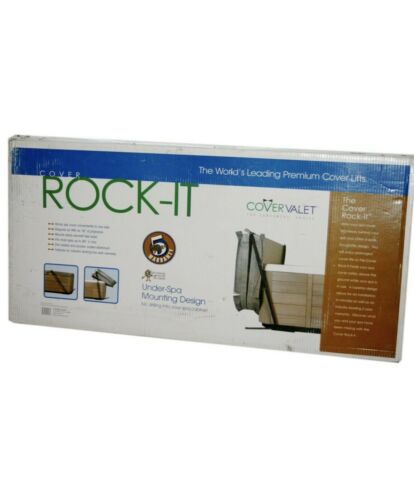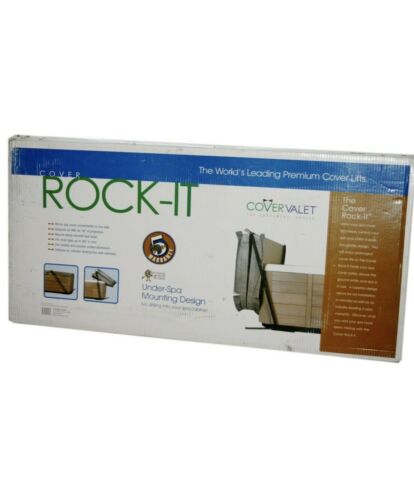 Pros:
Efficient spa cover removal is possible with gas spring.
5-year manufacturer warranty is provided.
Goes well with all types of spas shapes with its under-mount cabinet design.
It is corrosion-free thanks to using a high-grade aluminum
Cons:
Not suitable or recommender for vertical position.
It might not be the most affordable solution.
This cover lift facilitates easy installation with its under-mount base design. It supports almost any spa shape including any shape-round, octagonal, square or rectangular that can suitably be adjusted to this cover lift.
It does not require additional accessories in order to attach to this cover lift cabinet. The powerful gas springs allow easy lifting and lowering of your spa cover.
It comes with an adjustable height from 30″ to 40″ with XL spacers with 4"-6" tapers.  If you are willing to invest a bit more money to get a really strong lifter, then Cover Valet might be a great option for you.
4. CoverMate Easy Spa and Hot Tub Cover Lift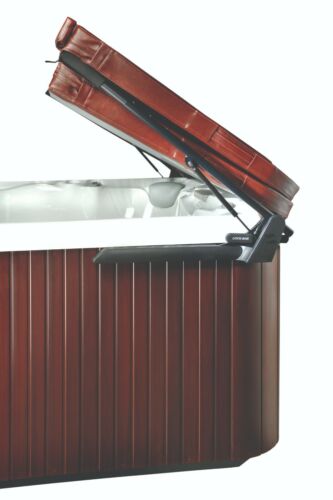 Pros:
Foam grip allows easy handling
Powder-coated rust-free aluminum tubes ensure durability
It can handle the spa easily up to the spa width of 96″
Towel hanging facility is available with TowelMate
Cons:
Only meant for straight-sided spas. It does not work well for round-shaped spas.
This cover only works with rear-mounted brackets.
Compatible with the spas with the width of 6 feet to 8 feet. It barely requires 5″ of clearance at sides and 14″ of clearance from the back side.
This lifter is easily operable without mounting brackets. Spa Cover storage, as well as spa cover lifter solution, are available with this zero moving parts. No specialized tools are required for its installation over any hot tub.
5. The Cover Guy – Hydraulic Hot Tub Cover Lifter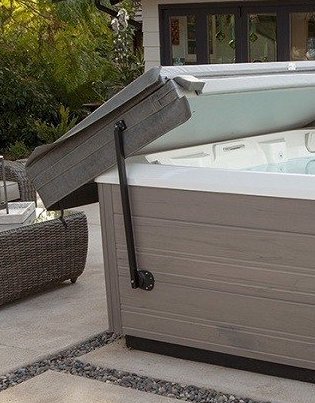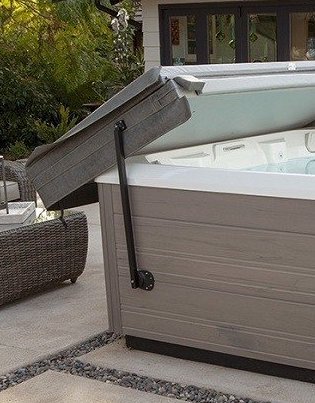 Pros:
It comes with an R19 insulation value.
It reinforces the folding hinge and offers tear-free handles.
A corrosion-resistant and rust-free cover lift with gas springs
Extended durability is ensured with Polyester Thread of Marine Grade.
It includes a 1-year warranty.
Cons:
Custom made changes are required for specific hot tubs.
This is one of the most efficient cover lifters, which handles heavy loads and harsh winters extremely well. Durable yet light-weighted, it ensures really good insulation. It comes with a tapered design with a foam as thick as 5″. Its high-density form allows easy resistance from extreme weather conditions. It is a child-safe cover lift with 4 lock child safety.
It can easily sustain the weights of children and animals, although it is advised to keep it away from them for safety reasons.
6. Smart Spa CoverClassic Classic Hot Tub Cover Lifter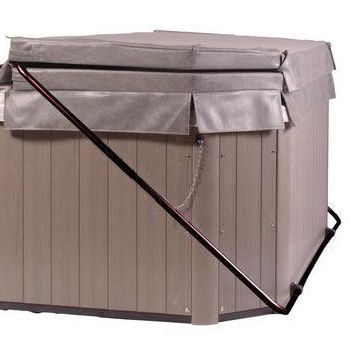 Pros:
Due to its compact size, it needs minimal spacing.
Assisted with Pivot lifting.
It comes with the deck and side mount.
Easy Installation and operation.
Powder-coated to ensure rust-free and corrosion resistance.
Cons:
It does not work within the ground and sunken tubs.
Appropriate for rectangular and square hot tubs only.
Hot Tub Cover Lifters – Buying Guide – How To Choose A Hot Tub Cover Lifter
Below are some of the things you might want to think about before choosing an appropriate cover lifter for their hot tubs:
Attachment Process
A wide range of lifters is available ranging from back-mount, side-mount, bottom-mount and under-mount. You should choose an appropriate cover lifter depending on the installation of your hot tub and how much extra space you have around the hot tub.
Shape
ANot all the cover lifters are compatible with all types of hot tubs. Choose the one that will support the dimensions and the shape of your hot tub.
Spend some time doing due diligence in order to understand the appropriate requirements of your hot tub lifter and then try to figure out the best available cover lifter matching the preference criteria.
Size
There are many cover lifters that are designed to cater to the specific tub sizes. A cover lifter that is just a bit too bigger or just a bit too smaller for a hot tub will not deliver efficient results as expected.
Make sure you have exact hot tub measurements before you order your lifter.
Clearance Space
While some lifters allow for a clearance space up to 4″, others might need even less space. Take a moment to measure your clearance space so you can pick the best lifter for your needs.
What Is the Best Spa Cover Lifter
If you have gone over the options I listed above, then you saw that I chose Cover Valet NP509 Spa Cover Lift and Caddy,Black. For me, and I think this is the case with many other people, I want my lifter to be easy to lift, so it is actually doing its job, instead of me doing it.
The next thing is that I don't have a lot of space around the hot tub so my cover lifter should require minimum space in order to function.
Finally, it should be relatively affordable to get a cover lifter since I have a certain budget that I am ready to spend.
How Does a Spa Cover Lifter Work
Generally, a hot tub cover lifter has a bar that sits against the fold in the cover. After un-clipping the child safety locks from the front of the cover, you just fold the cover back over that bar.
Then, as you fold back the second time, the cover is mechanically brought back, off the hot tub surface and then firmly held in place. It's really simple and easy to do it yourself in a matter of seconds.
If you wanted to look for something negative, then the only thing is that most lifters disrupt the attractive, clean lines of your spa and the look of a smooth flat cover. So if you invested into an attractive hot tub, make sure you get a nice cover lifter that goes with it.
Do I Need a Hot Tub Cover Lifter
A hot tub cover lifter is supposed to help you remove and replace your hot tub cover quickly and efficiently.
The cover lifter is mounted right onto the side of the hot tub. Most of the cover lifters have a bar situated in the fold of the cover.
All you need to do is to fold the cover back over the bar. Then if you fold it back the second time, the cover will lift off the hot tub and stay in place. Some cover lifters offer another perk such as the privacy wall. Your cover can nest alongside the hot tub, so it will rest higher, creating a privacy wall. Not every hot tub cover lift can do this.
Cover lifters are really for anyone who:
want to access their hot tub easily and conveniently
has physical limitations and has difficulties lifting the heavy cover
Even if you are a healthy adult, replacing and removing your hot tub cover can be burdensome. Especially if the cover gets heavy from rain or snow, or is simply bulky and difficult to move.
Another thing that happens, that I am not the biggest fan of, is that you would need to set it on the ground and that can cause dirt to build-up that can cause extra work on my end once I am done using the hot tub.
Careless handling can cause damage to the surface, the frame or the foam insulation. Come to think of it, the cover is essential to your hot tub's energy efficiency, so protecting it is important.
Cover lifters typically come in two different forms: manual and automatic. When using a manual hot tub cover lifter, you would need to fold the cover over the bar and then do it again one more time until it's lifted off the hot tub.
Automatic hot tub cover lifters have the same function but the lifting is done all on its own. Your job is only to press the button.
The one you choose will probably depend on your budget. However, cover lift is not something to change every month, so it might be worthwhile getting a good one.
The thing is that if you need to remove the heavy cover yourself and then you have to clean it afterwards from all the dirt from the ground, and you have to do all of this before and after you relax in the hot tub, then I would question how many times I would use the spa every month. The easier it is to remove and replace your hot tub cover, the more likely you are to use your hot tub on a regular basis.
How Much Room Do You Need for a Hot Tub Cover Lifter
The rule of thumb for a hot tub is to give it about a foot of space on each side of the hot tub in case you want to accommodate the space needed to install your hot tub cover. This is mainly how much space you would need for opening and closing the cover.
You will find that most covers require at least 18 inches of space behind the hot tub in addition to a few inches on the right and left side for the arm that helps you lift the cover. Plus you will want the room to walk around the hot tub for cleaning and other maintenance.
Hot tub cover lifter installation
The first step should involve draining all the water from the hot tub so that you have enough space to work. You can drain the water into the garden  using a hose. For some hot tubs, you only have to turn on the drainage valve. 
Open the cover lifter box 
When opening, make sure that you have all the necessary tools inside the box. Ideally, you should have screws, flat washer, nuts, self tapping screws, black caps, base brackets, pivot arms, support tubes, and connect tubes.
For this installation, you need to have a lever, tape measure, a wrench, a drill, and two people to complete the installation. 
Before you start on the installation process, make sure there is an 8 inch clearance to ensure your cover opens and closes without any problems. 
There are two mounting brackets that you need to assemble using the nuts